Special Interest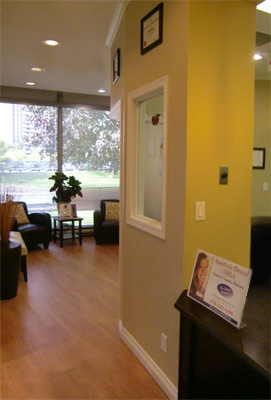 We are a family practice with special interest in lasers, implants, and cosmetic dentistry. We welcome new patients of all ages. We are committed to working with you to prevent dental problems before they arise, with a special concern for your comfort.
Our Commitment
To provide you with the highest quality and complete dental care in a safe, caring, and friendly environment.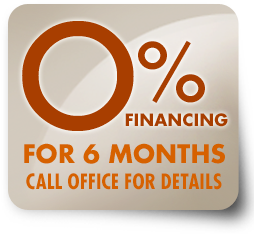 Dental Practices
We practice the most current techniques of prevention and treatment utilizing state-of-the-art equipment. All instruments, including dental handpieces (drills), are either disposable or sterilized. Our staff wear gloves, masks, and protective eyewear when rendering treatment to ensure a completely safe environment for you and your family. We regularly attend continuing education courses to maintain and upgrade our skills and knowledge. This allows us to provide our patients with the latest treatment modalities.
OUR SERVICES
Complete General Dentistry including Cosmetic, Implant, Early Orthodontics and Laser Dentistry available in one place for the whole family.
GENERAL DENTISTRY
---
Fillings
Implants
Bridges
Crowns
Gum Treatments
Root Canal Treatments
Pit & Fissure Sealants
Preventive Care
Bad Breath Treatment
Regular Check-ups
Teeth Cleanings
COSMETIC PROCEDURES
---
Invisalign – Orthodontic Treatment
Worn Down Teeth
White Restorations
Smile Improvements
Teeth Whitening
Veneers
Bonding
Total Smile Makeovers
Non- Mercury Filings,
Treatments for Gaps, Crooked, Chipped, Discoloured Teeth
Orthodontic Treatment

LASER APPLICATIONS
---
Teeth Whitening
Gum Surgery
Enamel & Dentin Tooth Preparation
Caries Removal
Curing White Restorations
Homeostasis (Bleeding Control)
Treatment of Aphtous and Herpetic Lesions
Sterilization of Tooth Preparations (Bacterial Decontamination)

---
IN ADDITION WE OFER:
1) Same day emergency appointments
2) Convenient location and hours (across from Islington subway station)
2) Wheelchair accessible facility
3) Digital Radiography
4) Specialist consultations and treatments in close proximity
5) Dentistry asleep – Conscious sedation
Appointment Scheduling
To ensure efficient and professional care for our patients, we operate on a system of scheduled appointments. We will call to confirm your appointment at least 24 hours in advance. If we are unable to reach you, we will still expect you as scheduled. We require 48 hours notice on cancelled appointments. Please be advised that a fee may be assessed if an appointment is not honoured or in the case of a short-notice cancellation. Your co-operation in arriving on time is respectfully requested. In consideration of our patients, every effort will be made to maintain our appointment schedule.
Continuing Care Visits
We strongly believe in regular maintenance care with careful examination and cleaning, and therefore, encourage all our patients to schedule for their next recall visit when they have their teeth cleaned.